The 2020 Award Recipients
G V Goddard Early Career Award – Dr Tia Neha
Achievement and Excellence in Applied Psychology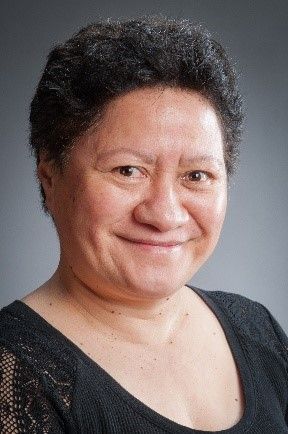 This G V Goddard Early Career Award commemorates the contributions Professor Graham V Goddard, Head of Department of Psychology, University of Otago, made to psychology. It recognises early career achievement and excellence in research and scholarship in applied psychology, the judgement being based on the originality, independence, relevance, impact and quality of published work from the nominee's postgraduate research. In support of her nomination Dr Tia Neha presented three articles from the 17 she already has to her name. These articles are published by journals held in high regard by our discipline speaking to the quality and originality of her articles. The three articles present a body of research that demonstrates how attention to whānau tikanga enables ethically rigorous investigations. Read more
Public Interest Award – shared by Dr Julia Ioane & Dr Rebecca Sargisson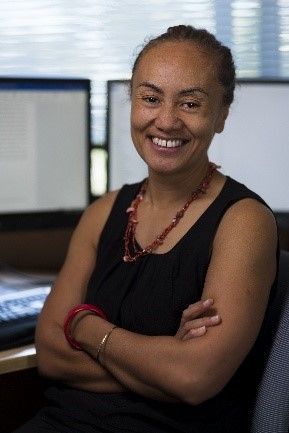 The Public Interest Award recognises valuable contributions to psychology in the service of the public interest in areas or issues of concern to psychologists. In making this award the Society considers the extent and significance of the public interest contribution made by the nominee and its import for psychologists, our discipline and practice. In giving this award to Dr Julia Ioane the New Zealand Psychological Society is recognising her commitment to and work for wider recognition of how Pasifika peoples can be better served by psychology.
Dr Ioane is a Matai of her father's village in Samoa the title was bestowed to acknowledge her service to the community in Samoa and her role as a Samoan clinical psychologist in Aotearoa. Read more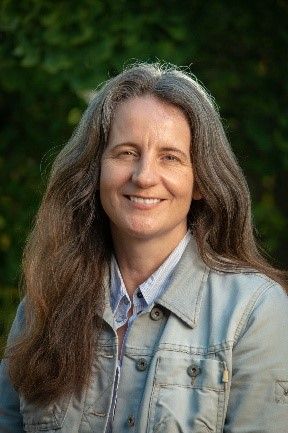 The Public Interest Award recognises valuable contributions to psychology in the service of the public interest. This might include but is not restricted to minorities or oppressed groups, educational matters, social or community problems, unemployment, mental health and psychological aspects of law.
The recent years of Dr Sargisson's CV include quality psychological work that serves the public interest of which her contributions to the vital work of de-mining in countries that have experienced conflicts particular example. Undisclosed landmines and other lethal remnants of war still threaten peoples' physical safety in some 60 states. Between 2003 to 2006 Dr Sargisson was employed as a research manager and behaviour analyst at GICHD (Geneva International Centre for Humanitarian Demining) with the primary task of assessing factors that impact on the reliability of detection of mines by the dogs trained to perform this task. Read more

Postgraduate Psychology Student Social Justice Research Scholarship Award – Olivia Yates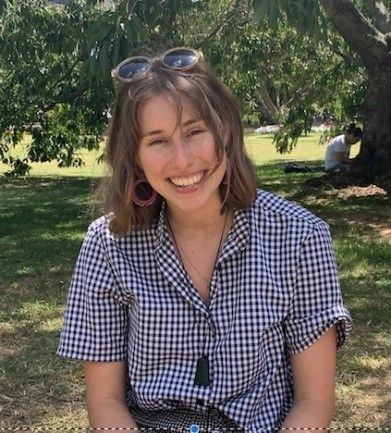 The Postgraduate Student Social Justice Research Scholarship is intended to support students to conduct research on a significant social justice issue e.g. poverty, social inequality, discrimination, etc. as part of a recognised post-graduate degree in psychology at a New Zealand university.
Olivia Yates presented an excellent piece of highly topical and timely research titled: Shifting Places: Psychosocial implications of climate-induced migration from the Pacific to Aotearoa New Zealand. Predictions about climate change and rising sea levels are that many peoples in the Pacific, especially those in low lying islands are likely be displaced and experience social dislocation. Pacific contexts and perspectives on climate change and the challenge to take action in support of Pacific peoples, in particular those from Tuvalu and Kiribati, who are most likely be displaced, is a focus of this research. It will also highlight gaps in understanding climate change and challenge the peoples of Aotearoa to take responsibility for and with those who experience climate change migration across the Pacific. Read more
Karahipi Tumuaki - President's Scholarship 2020 - Alana Haenga O'Brien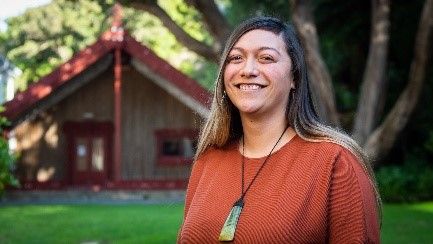 The Karahipi Tumuaki President's Scholarship is a post-graduate scholarship awarded each year to a Māori student (or students). The scholarship cover the full scope of psychological work, including students in professional practice programs as well as those pursuing traditional academic study.
Alana Haenga O'Brien has affiliations to Ngāti Porou and Te Whanau ā Apanui. She has completed the first year of clinical psychology training at VUW, but has deferred progressing while she completes a PhD under the supervision of Dr Awanui Te Huia.
Alana's research starts from the notion that colonisation, and perhaps the passage of time, has compromised the passing of cultural knowledge, including knowledge about spirituality (wairuatanga) and its importance within the Māori worldview. For young Māori, the future leaders, such deficits in knowledge are likely to be important as Māori continue to struggle for balance and health. With these concerns in mind Alana's research explores, (a) how wairuatanga and hauora are understood by rangatahi Māori, (b) how rangatahi Māori practice caring for their wairua, and (c) what role rangatahi Māori see for health professionals in conversations about wairua.
It is Alana's hope that a better understanding of wairuatanga will help connect rangatahi Māori with their Māoritanga, enabling Māori to flourish, resulting in true wellbeing.