The 2023 Award Recipients
Dame Marie Clay Award: Dr Suzanne Pitama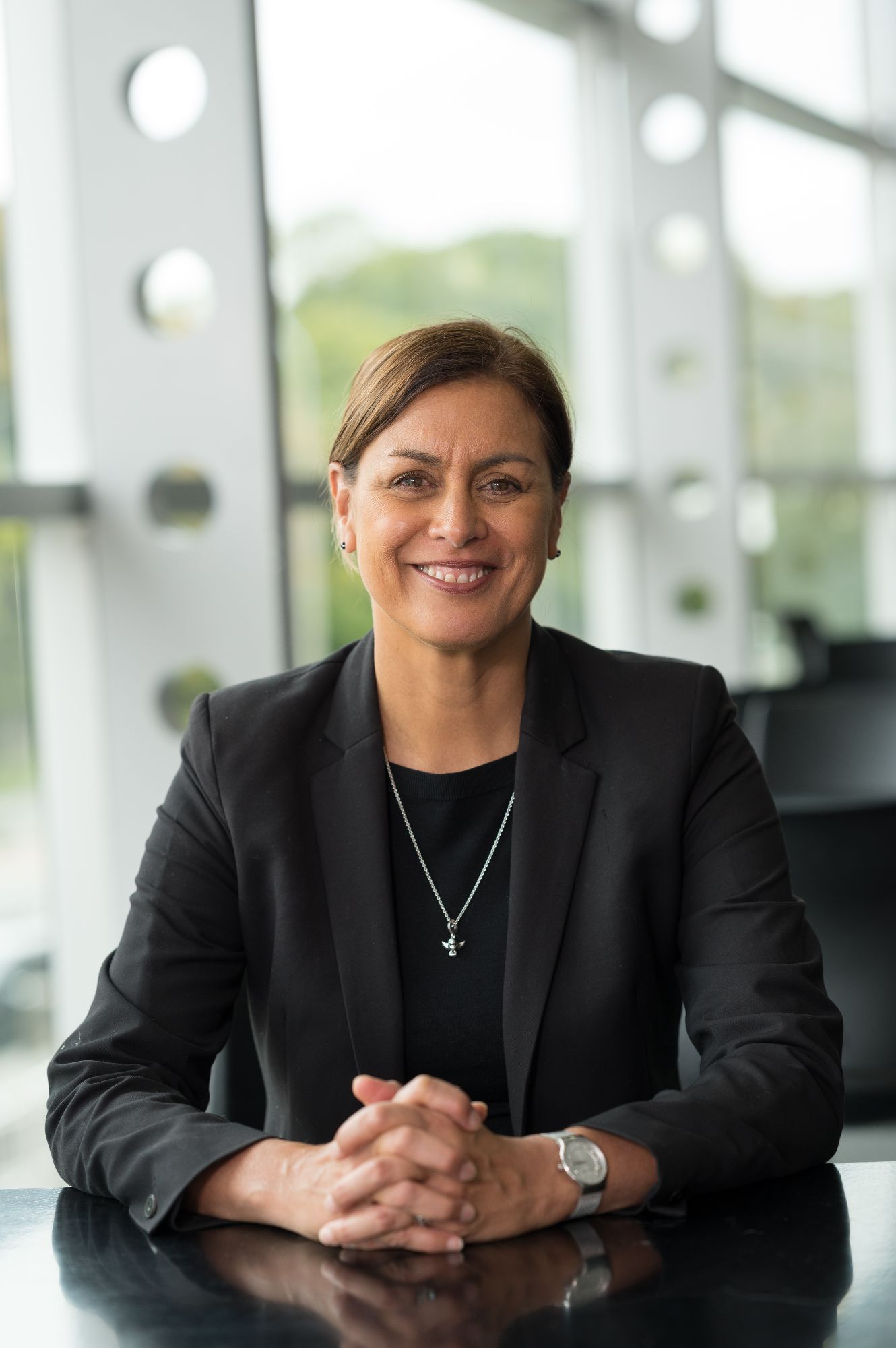 The recipient of the Dame Marie Clay Award 2023 is Professor Suzanne Pitama (Ngāti Kahungunu and Ngāti Whare). She exceeds the criteria for this award producing outstanding and valuable contributions to educational and developmental psychology with thorough original research, its dissemination and world class exemplary practice. These achievements have been maintained over a period of twenty years with demonstrable impact on our profession and those it serves.
Suzanne Pitama trained and worked as an educational psychology in the Special Education Services currently Learning Support, Ministry of Education. During that period, she developed The Meihana Model. This incorporated the wisdom and knowledge of her tupuna to offer a framework for all those Māori and non-Māori seeking to create change for those within their care. This approach offered a genuine form of collaboration and a pathway towards improved outcomes.
Suzanne extended this model at the University of Otago, Christchurch. Here she applied and researched the Meihana Model further. Later she incorporated culturally appropriate forms of engagement using the "Hui process" within medical education research and teaching; medical students, medical doctors, clinical psychology students, psychologists, and other allied health professionals.
Most impressive is the level of rigor in applying these ideas in practice within a uniquely designed learning curriculum. This supported students to use te reo Māori and their Hauora Māori competencies, modelling behaviours, ensuring ongoing exposure and opportunities to practice these skills with Māori in everyday clinical practice.
Suzanne's work has been ground breaking, developing her ideas in a range of contexts so her work has a broad application. She has forged ahead to create change within well established systems that have required persistence and exceptional skill. As the first female Māori dean of the Christchurch School of Medicine at Otago University she is passionate about making a difference and leaving a legacy of cultural safety. The models that have been developed are now being used at other medical schools at tertiary institutions, in government departments and other health providers.
Suzanne is widely recognised as a supportive, team player who inspires others. She is the Otago Medical School Hauora Māori faculty representative, is a member of the MBChB curriculum committee and Chairs the Hauora Māori sub-committee. Her research collaborations span children's mental health, cardiovascular disease in Māori communities, chronic illnesses and indigenous experiences in the health system.
She was recognised in 2015 as the winner of the Prime Minister's supreme award for tertiary teaching excellence, and 2018 the winner of the Royal Society Te Aparangi Joan Metge Medal for her contribution to developing new research capacity and mātauranga to address critical Indigenous health inequities in Aotearoa.
Professor Suzanne Pitama has spent her career focused on developing curricula to improve health outcomes for Māori and reduce the inequities that are present in the health system both as part of her teaching and research. She has sustained a significant contribution to the field of educational and developmental psychology throughout her career and she is a worthy recipient of the Dame Marie Clay award.
GV Goddard: Early Career Award - Achievement and Excellence in Research and Scholarship: Dr Kyle Tan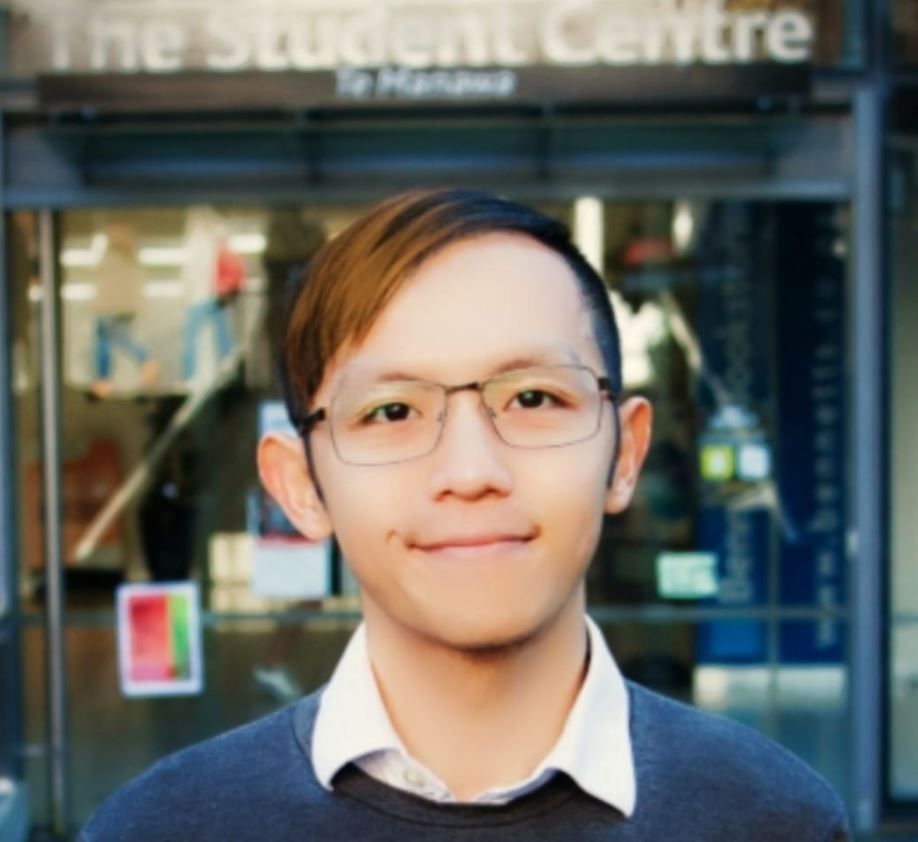 The G V Goddard Early Career Award commemorates the contributions made to psychology by Professor Graham V Goddard, Head of Department of Psychology, University of Otago. This award celebrates early career achievement and excellence in applied and professional psychology. The nominee will have demonstrated a high degree of scholarship in three or more published articles from postgraduate research within seven years of the nominees graduation. The 2023 G V Goddard award is awarded to Dr Kyle Tan, Research Fellow, Faculty of Māori and Indigenous Studies, University of Waikato.
Dr Kyle Tan is Malaysian with Chinese whakapapa who identifies as a tauiwi of colour (Asian). Dr Tan immigrated to Aotearoa in 2016 to undertake postgraduate studies in community psychology. He is a Research Fellow on the MBIE funded project, WERO: Working to End Racism and Oppression. He ably meets the criteria for the award as his research aligns with social psychology, he has applied a rigorous research methodology and he has sought to apply psychological science to create a just society.
Dr Tan has published 26 journal articles, numerous reports, and he delivered scholarly conference presentations. For example, he was invited by the Ministry for Ethnic Communities to be a keynote speaker at the inaugural Ethnic Advantage conference. Dr Tan is an advisory committee member on the newly established NZPsS Rainbow Advisory Group. His particular focus interrogates psychology's role in embedding Te Tiriti o Waitangi and creating equitable opportunities (mana ōrite) for minoritised communities, especially Asian and LGBTQI+ individuals.
Most significantly Dr Tan's research has played a vital role in shaping important law and policy changes. His PhD, awarded in 2021, constitutes part of the Counting Ourselves: Aotearoa New Zealand Trans and Non-binary Health Survey, named by Former Prime Minister Jacinda Ardern and the Green party to support funding increments to expand mental healthcare provisions for LGBTQI+ young people.
Dr Tan has an impressive range of quantitative and qualitative research skills. He collaborated with Dr Jamie Veale to explore the complex relationship between conversion efforts, internalised transphobia, and psychological distress. The research, published in the American Psychological Association's Psychology of Sexual Orientation and Gender Diversity Journal. Dr Tan has been involved in multiple national research projects on rainbow wellbeing such as the Project Village and Identify Survey which has contributed to policy changes regarding conversion therapy.
Dr Tan has single-authored an paper on how Asian psychologists can understand their positionality within the bicultural context of Aotearoa. He notes how the practice of monocultural psychology not only impacts on Māori as tangata whenua but in addition to other groups that are consigned a minority status through multiple (intersecting) structures of oppression. He provides a timely challenge for psychologists to practice in ways that ways to honour Te Tiriti o Waitangi, creating platforms for us to improve our culturally informed practices that draw on the richness of Asian cultures.
Dr Tan is the lead author on a recently published research paper where he uses content analysis to systematically explore how well psychological research in Aotearoa New Zealand reflects diversity. During 2016 to 2021, the New Zealand Journal of Psychology was found to have 62.6% diverse content compared to the Journal of New Zealand College of Clinical Psychologists with 22.7%. This paper makes a strong case for promoting research that provides a contextualised background of minoritised groups (e. g. discussion of marginalisation history and social determinants of health); a culturally informed methodology for undertaking
studies with minoritised groups; and publishing the implications of any findings in promote change for minoritised groups. This paper has considerable implications for improving the quality of research in our country.
Dr Tan has delivered significant research contributions in under represented areas of research in Aotearoa/New Zealand. As Tangata Tiriti he has explored difficult topics within populations that have unique challenges. He has overcome some of the substantial difficulties in collecting data, making visible and honouring the people who have shared this sensitive information. His research has had a unique impact to our understanding of the application of Te Tiriti, multiculturalism within a bicultural nation to promote a higher quality of research for diverse and minoritised groups such as LGBTQI+ young people. The New Zealand Psychological Society is delighted to confer the Goddard award to Dr Kyle Tan in 2023.
Karahipi Tumuaki Presidents Scholarship- Erani Motu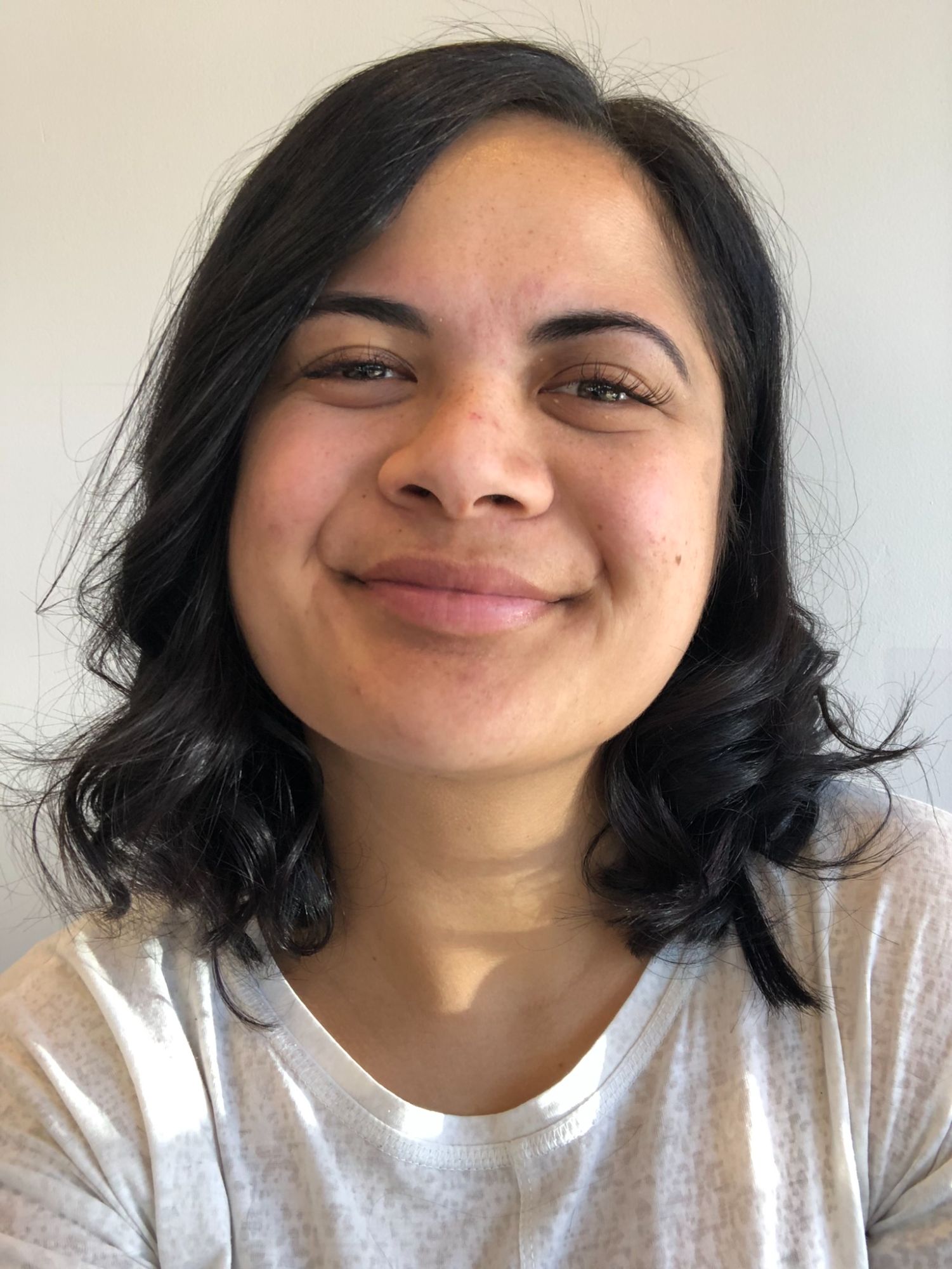 The Karahipi Tumuaki Presidents Scholarship is one of the Society's highest awards that confers connection to a whakapapa of bicultural commitment that began in 1999. The Karahipi Tumuaki President's Scholarship is a post-graduate scholarship awarded each year to a Māori student (or students). The scholarship covers the full scope of psychological work, including students in professional practice programs as well as those pursuing traditional academic study.
Erani identifies as Māori, Cook Island Māori and Pakeha, of Ngā Puhi and Ngati Tautahi descent. A Doctoral student in the Massey University Albany, Psychology Clinical Programme, her research focuses on exploring cultural safety of assessments conducted for Rangatahi Māori with offending behaviour in Te Whatu Ora. Erani's project is in an area with limited research and will explore culturally safe assessment for rangatahi Māori. She will also explore what cultural safety is for rangatahi Māori, the assessment processes cultural safety and rangatahi engagement with their assessors. Using a Kaupapa Māori methodology this research also aims to align with te tiriti o Waitangi and has tino rangatiratanga for Rangatahi and their whanau at the foundations. The research aspirations, methodology and importance for te ao Māori were clearly delineated in the application.
Postgraduate Psychology Student Social Justice Research Scholarship Award – Joanna Chan

The Postgraduate Student Social Justice Research Scholarship is intended to support students to conduct research on a significant social justice issue e.g. poverty, social inequality, discrimination, etc. as part of a recognised post-graduate degree in psychology at a New Zealand university.
Joanna Chans's PhD research on racism in psychology provides a critical analysis for the discipline by seeking to understand the impact of the dominant Westernized monocultural lens and how this perpetuates individual, systemic, and colonial racism and oppression despite decades of Māori activism within the profession. Joanna's study is part of the wider Working to End Racial Oppression (WERO) research project seeking to analyse systemic racism in health education, practice and training by assessing the extent that practices within clinical psychology training programmes have increased Māori representation among clinical cohorts and kaupapa Māori course content. Using surveys and semi-structured interviews Joanna aims to examine the extent of cultural responsivity, support and student experiences throughout their psychology training journeys. Joanna's study highlights the urgent need to implement stronger equitable policies improving these outcomes that uphold and honour Te Tiriti o Waitangi.