The 2019 Award Recipients
Hunter Award – Dr Gwenda Willis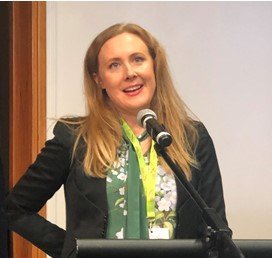 Recipient of the Hunter Award, Associate Professor of Psychology Dr Gwenda Willis has an impressive body of research in the fields of forensic/correctional psychology and sexual abuse prevention. Her many publications, work and innovations in clinical practice have gained her international recognition among those working on the treatment of sexual abuse. The International Association for the Treatment of Sexual Abuse (ATSA) made her a Fellow of the Association in 2018.
Dr Willis has conducted research into the treatment of those who have sexually abused, and her work has made an important contribution to their effective reintegration in society.

Ballin Award – Dr Waikaremoana Waitoki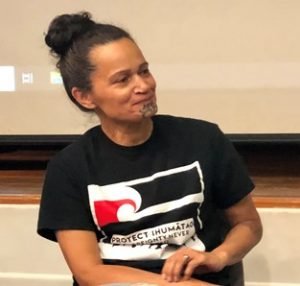 Waikato University clinical psychologist, Dr Waikaremona Waitoki, has made significant contributions to the development of culturally safe, effective theory and practice in clinical psychology achieved through the advancement of indigenous psychologies here and overseas. Her published research draws on tikanga and mātauranga Māori to better understand and improve Māori people's experiences in and of psychology.
Waikaremona's research has confirmed the importance of psychology and psychologists knowing the culture they bear and acknowledging how that culture impacts on their practice with clients. She has selflessly provided mentoring and supervision to trainees and others contributing to the training of safe, ethically informed, capable practitioners to ensure better service to Māori, and all of us. Among other contributions she has played an important part establishing and sustaining He Paiaka Tōtara, the national network of Māori psychologists.
One Māori colleague said of Waikaremoana: "She is our weaver, pulling together the threads of the small but growing Māori psychology whānau from the four winds for a range of different kaupapa."

Dame Marie Clay Award – Valerie Bridge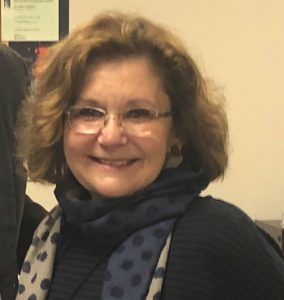 The Dame Marie Clay Award recognises valuable contributions to educational and developmental psychology of NZPsS Members through original research (researcher) the dissemination of research (teacher) or best practice (exemplary practitioner). The Award is jointly supported by the NZPsS and the Marie Clay Literacy Trust.
This award recognises Valerie Bridge's contribution to educational and developmental psychology throughout her career as an exemplary practitioner. Valerie's work has focused on students with an intellectual disability or other complex needs, supporting them, their whanau, and schools. In doing so, she has demonstrated a thorough knowledge of the curriculum and the ways in which psychological practice can enable these vulnerable students to have holistic school experiences. Ministry of Education recognition of Valerie's expertise has seen her included in regional and national working parties, her contribution to Te Kete Ipurangi (the Ministry's national website supporting teachers, parents, and whanau) exemplifies her quality work. Over her long career Valerie has been an outstanding advocate for young people with severe disability, working tirelessly with energy and enthusiasm to ensure they and those educating them at home and school are supported.

G.V. Goddard Early Career Award – Research and Scholarship Award – Matthew Hammond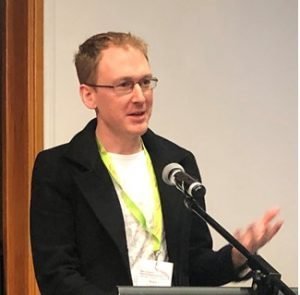 Dr Matthew Hammond has made substantial contributions to research. His original contributions include adding to our psychological understanding of the intricate interplay between interpersonal and intergroup factors in the maintenance of inequitable gendered relations. An example of Matthew's work includes studies showing that women in a long-term heterosexual relationship who perceive their long-term partner strongly endorses benevolent sexism increased their support for that form of sexism.
Matthew's research involves sophisticated methodological and analytic tools that are employed in pushing the bounds of contemporary social science research in important areas.

Postgraduate Psychology Student Social Justice Research Scholarship Award – Caitlin Helme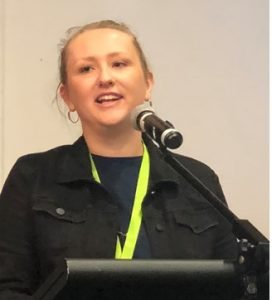 Caitlin Helme is currently enrolled in a Doctoral Degree at Massey University, Wellington. Her PhD research topic is "Sexual Violence in the Disability Community: Lived experiences, intersectional identity, and service provider responsiveness."
This research addresses the issue of sexual violence and access to services for people in the disability community. The particular needs of people with disabilities when attempting to access services following experiences of sexual violence are often overlooked in both research and service provision. Through gathering, analysing, and writing the narratives of responses to sexual violence, the research aims to develop a greater understanding of access barriers and treatment issues for people with disabilities and other non-dominant and marginalised identities. Indigenous identities are included in the intersectional approach taken in this research. When considering broader issues of social justice and equity, this research will provide an important and original contribution to the development of our understanding of sexual violence, along with access to appropriate treatments and services in New Zealand.
Caitlin identifies as a member of the disabled community and is well positioned to conduct this research with some insider knowledge and experience in this community.

Karahipi Tumuaki - President's Scholarship 2019
Carrie Clifford and Logan Hamley - see here