CONFERENCE 2023: Exploring Trauma and Investigating Neurodiversity: Members' Symposium 2023 - a joint event with the Australian Psychological Society (APS) - Wellington, (Tākina Convention Centre) 19-21 May.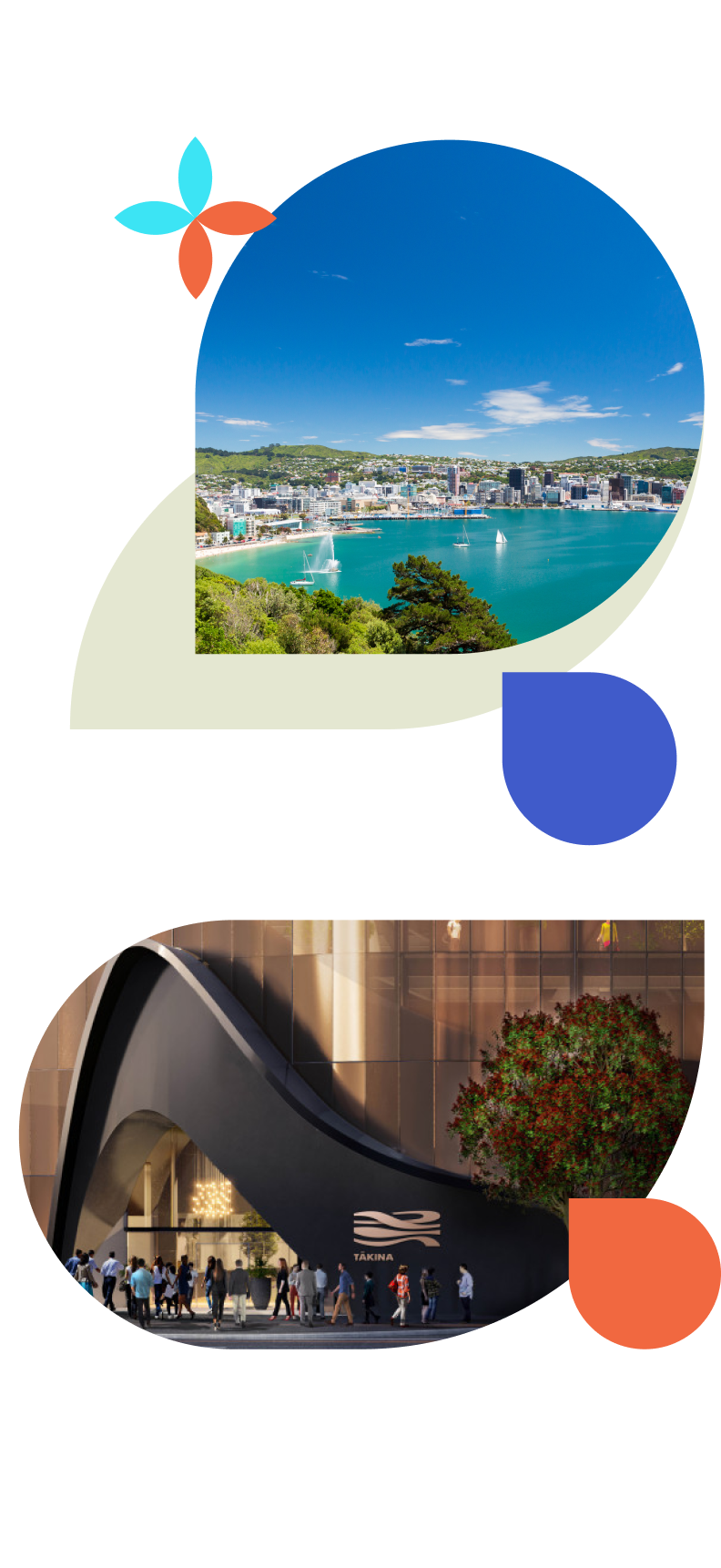 Inspiring stories, new research, immersive experiences, uniting minds
Thank you to our members from Australia and New Zealand who provided their valuable insights into the psychological areas they want prioritised in 2023.
Reflecting this feedback, the 2023 member symposium has trauma and neurodiversity as key themes, and promises to deliver an experience that challenges your thinking, presents the latest research insights, provides unique life-changing experiences, and will have you walk away inspired and motivated both personally and professionally.
CALL FOR SUBMISSIONS
Share you research, innovation, skills and knowledge with your Australian and New Zealand colleagues at the APS & NZPsS Members' Choice Symposium 2023.
NZPsS is excited to announce that the Trauma I Neurodiversity: Members' choice symposium 2023 will be hosted in person Friday 19 – Sunday 21 May 2023 in Wellington, New Zealand.
What we're looking for:
Presenters who will deliver in an innovative and engaging style

Topics relevant to Trauma or Neurodiversity​

Presentations that ignite inspiration, connectivity, and something new!
17 November 2022: Call for submissions open
15 January 2023: Submissions close
24 January 2023: Registrations open
Mid February 2023: Submitters advised of outcome

Submission process
Step 1: Read submission guidelines
Please read the submission guidelines carefully – they provide all the information you need to complete your submission including submission review criteria and conditions.
Step 2: Prepare your submission
We're only able to consider submissions made using the APS official presentation submission portal.
Step 3: Complete your submission
Create your account in the submission portal via the apply now button below.
Should you have any questions, please visit the FAQs or contact the conference & events team via conferences(at)psychology.org.au
Program themes
Our themes are Trauma or Neurodiversity.
We encourage you to submit concepts for evidence-driven/emerging innovations within these topic areas. You are welcome to submit other topics, however Trauma and Neurodiversity will form the framework of the 2023 symposium.
Presentation types
Presentations in the main program
Do you have an idea for a session that is innovative, evidence-based and engaging? Our program planning committee are seeking submissions from those wishing to present in the symposium program. What we're looking for:
Presentations of 30 or 60 minutes

Workshops (1, 2, 3 hours)

20 minute rapid research.
Traditional presentation (30 or 60 minutes)
This style of presentation suits a lecture style presentation where presenters are speaking to PowerPoint slides and the audience is listening to the presentation.
Workshop (1, 2 or 3 hours)
A workshop is where you intend to use equipment or conduct activities that would require attendees to move around and/or be physically engaged in an activity. This may also include simulated activities such as mock consultations with actors or support personnel portraying patients.
Rapid research presentation (20 minutes)
In this style of session, you will join other researchers as you are each given 15 minutes to present your research with 5 minutes allowed for Q&A.

The goal is to present you research succinctly and clearly in a dynamic style that engages your audience with your research topic.

The number of researchers presenting will depend on the total combined hours of the individual session.
Presentations in the Knowledge Hub
The Knowledge hub will be a dedicated space within the conference venue for presentations to be delivered in a less traditional environment. This is a great opportunity to present your paper in an informal, relaxed setting.
In this area we're looking for:
20 minute rapid research

Psych-in3.
Psych-in3 (minutes)
This format provides presenters with the opportunity to promote their research, build their professional brand and increase their network. Presenters are required to deliver a highly succinct and engaging presentation strictly timed to 3 minutes and presenters will be asked to stop speaking after 3 minutes. Presentations are limited to one presenter with a single static PowerPoint slide and this is presented in-person.

This presentation type is not restricted to, but is aimed at, students or recent graduates.
Other presentation types
As you may have gathered from the presentation types, we are after dynamic, fresh and engaging presentations. If the above options don't suit, you are welcome to put forward your own idea for the committee to consider. Please email conferences(at)psychology.org.au.

Please refer to the submission guidelines for more information.