The NZPsS Executive
The NZPsS is governed by and Executive made up of members elected by the membership. The Executive has the overall responsibility of determining the strategic direction, policies and priorities for the Society. The Executive is made up of twelve members including the Executive Director who is an ex officio member.
The NZPsS Rules (PDF) underpin the governance of the NZPsS.
Minutes from Executive Meetings and other information can be found on this page.
NZPsS Executive and Executive Director
The NZPsS Executive is made up of seven elected members and two Directors of Bicultural Issues who are appointed by the National Standing Committee on Bicultural Issues. The Executive also has a Kaihautū/Kaumatua who supports and advises the Executive on bicultural issues. The Executive Director is an ex officio member of the Executive.
President: Dr Waikaremoana Waitoki
President Elect: Tania Anstiss
Director of Professional Affairs: Diane Bellamy
Director of Professional Development & Training: Dr Kris Fernando
Director of Social Issues: Janet Peters
Director of Scientific Affairs: Brian Dixon
Directors of Bicultural Issues: Dr Pikihuia Pomare and Dr Hukarere Valentine
Kaihautū: Professor Angus Hikairo Macfarlane
Executive Director: Veronica Pitt
NZPsS Student Representative: Katie Harrison & Carrie Clifford

Dr Waikaremoana Waitoki
President, (MSocSc, PGDipPsych(Clin) PhD Waikato
Ko Pukemokemoke te maunga, ko Pae Ahi te marae, ko Ohinemuri te awa, ko Ngāti Hako te iwi. Waikaremoana is the President of NZPsS Executive. She is a Senior Research Fellow in the Māori and Psychology Research Unit at the University of Waikato and an Honorary Senior Clinical Lecturer at Otago University. She is a clinical psychologist with work and research interests in adult mental health, supervision, child and adolescent mental health, and addictions

Tania Anstiss
President-elect
Tania Anstiss is a clinical psychologist and Principal Psychology Lead at Waitemata DHB. She is also a parenting programme consultant for the national Child and Adolescent Mental Health Workforce Centre – Werry Workforce Whāraurau, and with the Ministry of Education. Her roles include training and mentoring practitioners delivering evidence-based interventions for whānau. A specific focus and interest area for Tania is working in partnership to support kaimahi Māori in their weaving together of Te Ao Māori and western approaches in supporting whānau with their parenting role.

Diane Bellamy
Director of Professional Issues
Diane is a registered counselling psychologist and has worked in tertiary education, the Ministry of Education and as a prior ACC counsellor in NZ. She migrated to Dunedin 14 years ago from Melbourne, where she completed a Masters in Forensic Psychology and a Post-Graduate Diploma in Community Psychology. Diane has over 25 years practice as a psychologist and is current Chair of the Otago-Southland Branch. Through her varied career and responding to critical incidents such as: the Port Arthur massacre; bush fires; workplace assaults and injuries; suicides; and family violence, Diane has developed a strong interest in applied positive psychology and values the research findings on resilience which inform her practice. She has worked as a training consultant, is a member of the Institute of Organisational Psychology and she has been active in various leadership roles. She supervises registered psychologists and other professionals through her private practice in Dunedin. Most recently she was appointed to be on a Registration Board Competency Panel.

Dr Hukarere Valentine
Director of Bicultural Issues
Dr Hukarere Valentine is of Māori descent and born and raised in Heretaunga, Ngati Kahungunu and affiliates to the tribes of Ngāi Tahu, Te Ātiawa, Tūwharetoa ki Kawerau, Ngāti Awa, Ngāi Tūhoe, and Ngā Puhi. Hukarere has been a practicing clinical psychologist now for almost 12 years and has worked within the areas of forensics, mental health, student research, clinical and cultural supervision, chronic health conditions and psycho oncology. Currently Hukarere is the Haumaru Tautoko Hauora within the Health conditions and cancer psychology services in the Massey Psychology Clinic Turitea campus. Hukarere is also involved in the Clinical Psychology training program at Massey University, with a specific focus around the incorporation and advancement of a bicultural component within the Clinical Psychology programme. Her research interests specifically centre on the consideration and development of Māori models of psychological practice with a particular passion for wairua (spirituality) and wellbeing. Her Doctorate of Clinical Psychology research thesis was oriented toward this focus.

Dr Kris Fernando
Director of Professional Development and Training
Kris Fernando is a Neuropsychologist and chief of clinical services at Active+. Kris has considerable experience in Governance and strategic thinking through having been involved in a management role at ACC for 12 years belonging to the Clinical Governance Committee and the Clinical Services Executive Team. She is continuing to gain experience in this area through being on the Active+ Executive Team as Chief of Clinical Services. These roles includes training and development of the existing psychology and other allied health team of 900 clinicians, and oversight of the Active+ intern psychology programme. She has also obtained a Post-Graduate Diploma in Business Administration through Auckland University of Technology where there was considerable focus on strategic thinking and planning. Over the years, Kris has developed her understanding of Te Tiriti o Waitangi and assisted ACC mental health services in working towards ACC meeting its commitments related to it. Kris was involved in various initiatives on ACC mental health contracts designing services which were aimed at being more culturally responsive to the needs of Māori.

Dr Pikihuia Pomare
Director of Bicultural Issues
Ko Te Rarawa, Ngāi Te Rangi, Ngāpuhi, Ngāti Pūkenga ngā iwi. Nō Hokianga me Tauranga Moana ahau. Dr Pikihuia Pomare is a Clinical Psychologist and Kaupapa Māori Psychology Lecturer at Massey University. She previously worked in the School of Psychology at the University of Auckland as the coordinator of Māori and Pasifika programmes and has lectured in undergraduate and postgraduate courses for a number of years. Pikihuia worked as a Clinical Psychologist in Māori services with young people, adults and whānau in the wider Auckland region. Her clinical and research interests include Mātauranga Māori, Tamariki and Rangatahi (child and youth) mental health and wellbeing, whanaungatanga and engagement in Mental Health and Māori focussed interventions for trauma and emotional distress including Māori Mindfulness. Her doctoral research explored engaging Māori in Child and Adolescent Mental Health services based in Counties Manukau DHB. Pikihuia is a proud graduate of Kōhanga Reo and Kura Kaupapa Māori (Māori immersion schooling). She is passionate about te reo, tikanga and mātauranga Māori.

Brian Dixon
Director of Scientific Affairs
Brian spent his formative years in the Bay of Plenty and Waikato. He completed his clinical psychology training and Masters in community service evaluation at the University of Otago. As a senior psychologist in the Hamilton office of the Department of Justice Psychological Services, Brian developed CBT-based residential programmes for violent offenders and when he became Otago/Southland's Regional Senior Psychologist, was awarded an ANZAC Fellowship to study specialised offender treatment programmes. Since 2001, Brian has been on Otago's clinical psychology training programme staff and operates a private practice in Dunedin. His research and professional interests include: professional ethics, treatment applications of virtual/mixed reality systems and climate psychology. He was on the NZPsS Ethical Issues Committee for 14 years and its convenor for nine, during which time he actively campaigned for radical changes to the Code of Ethics, which resulted in the current Code. Brian is a Fellow of the Society, a member of the Society's Climate Psychology Task Force, a member of the Institute of Clinical Psychology and was a founding member of the Institutes of Community and Criminal Justice Psychology. He was Otago-Southland Branch chairperson for 10 years and was a member of the former Council of the Society.

Janet Peters
Director of Social Issues
Janet is a Life Member of the New Zealand Psychological Society having joined in 1989. She has been a clinician, educator and researcher. Janet was awarded the NZPsS Public Interest Award for her contributions to psychology and mental health through her thirteen-year involvement with the Like Minds Like Mine national public health programme to counter stigma and discrimination against people with mental illness. She also gained a "special contribution award" in 2015 from The MHS. The Mental Health Learning Services Network) for her outstanding contribution to mental health service delivery. Janet was a member of the New Zealand Psychologists Board from 2000-2007 and held the roles of Chair and Deputy Chair of the Complaints Committee. She was a member of the Mind Matters Charitable Trust for three years and wrote the foundation document for the Trust on early intervention for psychosis for adolescence. She was also on the Board of Studies for Health Psychology at the Auckland Medical School, University of Auckland. She is currently on the Board of Pathways Trust which is a national mental health NGO and is also on the National Advisory Group for the national depression initiative with the Health Promotion Agency. Janet is also the New Zealand liaison for the International Initiative for Mental Health Leadership (IIMHL).

Professor Angus Hikairo Macfarlane
Kaihautū
Angus Hikairo Macfarlane affiliates to the Ngāti Whakāue iwi (tribe) in the north island of New Zealand. He is Professor of Māori Research at the University of Canterbury (UC). His research focuses on Indigenous and sociocultural imperatives that influence education and psychology. His prolific publications portfolio and exemplary teaching abilities have earned him national and international standing in his field of scholarship. Over recent years he has been a recipient of national research, teaching, and service awards and in 2017 was UCSA's 'postgraduate supervisor of the year'. Angus holds leadership roles on two National Science Challenges and the Māori Centre of Research Excellence, Ngā Pae o te Māramatanga.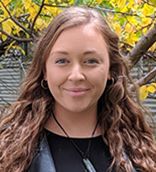 Carrie Clifford
Tauira Māori Student representative
Carrie Clifford (Waitaha, Kāi Tahu, Kāti Māmoe) is a Fulbright-Ngā Pae o te Māramatanga Scholar, currently completing her Doctorate in Psychology (University of Otago) and clinical psychology training (Te Herenga Waka, Victoria University of Wellington). Carrie is passionate about ensuring that the psychology workforce and the broader discipline of psychology reflect the needs, hopes and values of Māori communities'. Driven to recognise and revitalize Māori intergenerational healing practises, Carrie's PhD explores the use of pūrākau in mental health settings in Aotearoa.

Katie Harrison
NZPsS Student Representative
He uri tēnei no Taranaki iwi, engari i tipu ake au i Papakura (Tāmaki Makaurau). My work background has predominantly been with NGO's in different facets of whānau support, interwoven with time well spent raising my three daughters. I am currently studying toward the Masters in Educational & Developmental Psychology through Massey University. My goal is to then complete the PGDIP to become a fully fledged Ed Psych in order to best serve the school and whānau communities I will be working in. I am driven by a strong sense of social justice and a core belief that all tamariki should be nurtured and educated in an environment that supports them to reach their infinite potential.

Veronica Pitt
Executive Director
Veronica joined the Society as its Executive Director in 2020 and is responsible for the management of the organisation. She attended the University of Canterbury, followed by the University of Wyoming for her Bachelors of Commerce and Arts, and Master of Arts degrees. Her career to date has been in the not-for-profit sector, working with Family violence prevention agencies in the Horowhenua and then moving through various governance and management roles with Playcentre Aotearoa.
National Office
The NZPsS is managed by an Executive Director who supports the Executive in its work and is an ex officio member of the Executive. National Office staff's work centres around supporting the NZPsS to provide services and benefits to members and information to the public.
Branches and Institutes
Members and student subscribers can join professional institutes and can participate in the activities of local branches.
National Standing Committee on Bicultural Issues (NSCBI)
The Society has established a National Standing Committee on Bicultural Issues(NSCBI) to advise on appropriate cultural development. In addition the NSCBI contributes to the functioning of the Society, through regular contributions to publications, advice to the Executive and providing advice and expertise in relation to workshops on cultural justice and biculturalism. The NSCBI provides advice and direction to the Executive in relation to the Society's bicultural commitment.
National Office
The National Office is the gateway for members to access services and resources and the National Office team provide support and assistance to NZPsS members and the Executive.

Veronica Pitt
Executive Director

Helen Weststrate
Membership
Administrator

Heike Albrecht
Professional Development Coordinator
Strategic Plan
Click to view the Society's strategic plan
Past Presidents of the NZPsS
Click here to view the list of past NZPsS Presidents
Rules of the Society
The Rules of the Society (PDF) guide the governance and activities of the NZPsS. NZPsS Institutes are also governed by a set of Rules.
Annual General Meeting
The NZPsS AGM is held at the NZPsS Annual Conference in August/September each year. Members of the NZPsS who are, Full Members, Life Members, Associate Fellows and Fellows may vote on items of business conducted at the AGM.